Kinosaki Onsen is popular since ancient times , it has been loved by many of the literati. And Yamatoya is the inn , which has continued to watch over 200 years near the center of the bustling spa town Kinosaki Onsen.
Neighborhood of Yamatoya is the location of emotional taste seems the town of Hot Springs . In the neighborhood , there are shops of traditional souvenir stores and traditional folk wheat crafted , sushi , taverns and soft cream , located in the location that can be even more felt the town of scent " Kinosaki " of the journey .
We have to cherish the natural ingredients and local produce.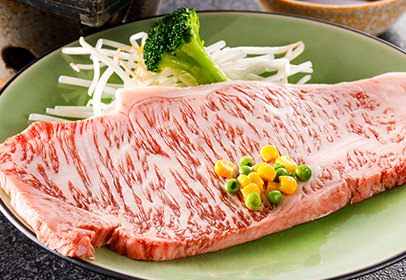 Tajima Beef
Kobe Beef is a world famous lixury food. The stock cattle of Kobe Beef are cows bred in the Tajima region of Hyogo prefecture , which includes Toyooka City. Be sure to enjoy the high quality tastes of Tajima Beef while you are visiting Kinosaki Onsen!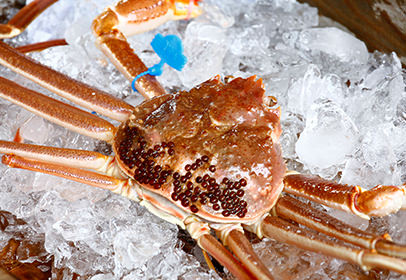 Matsuba Crab
The best winter food of Kinosaki Onsen is the local snow crab, referred to as the "Matsuba Crab" in this region. The crabs unloaded at Tsuiyama Port near Kinosaki are especially high quality and have become thier own brand name, "Tsuiyama Crab".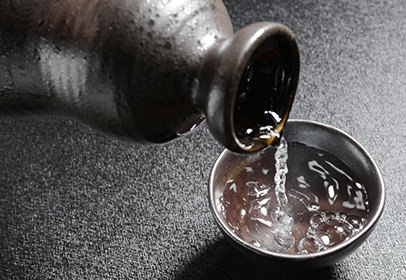 Japanese Sake
The world famous japanese alcoholic beverage, brewed from rice. The quality of sake depends much on the quality of rice and skills of the brewer, called a "Toji". Don't miss a chance to try the many excellent sakes of Tajima where many skilled brewers reside.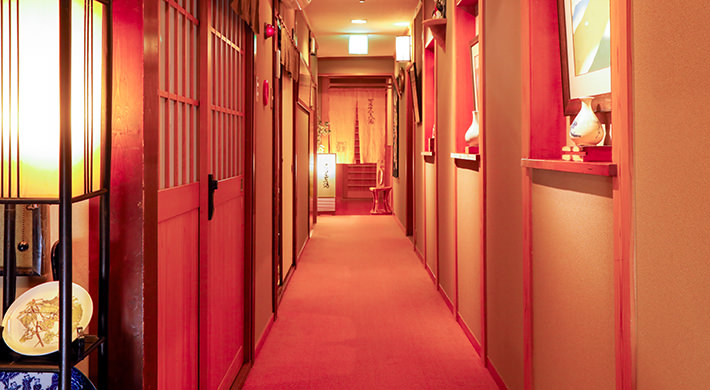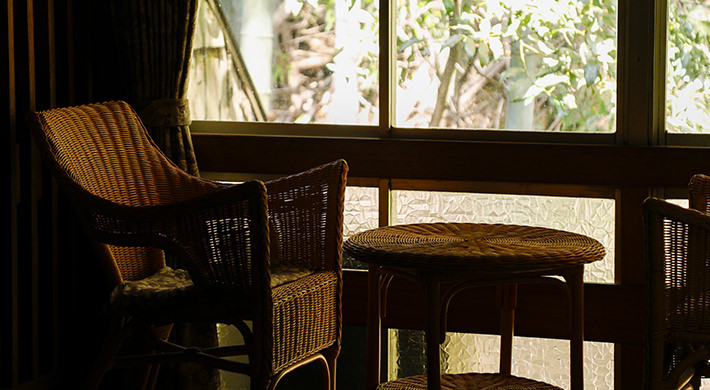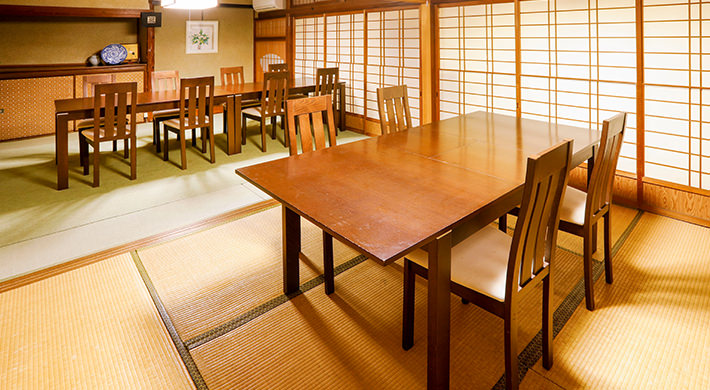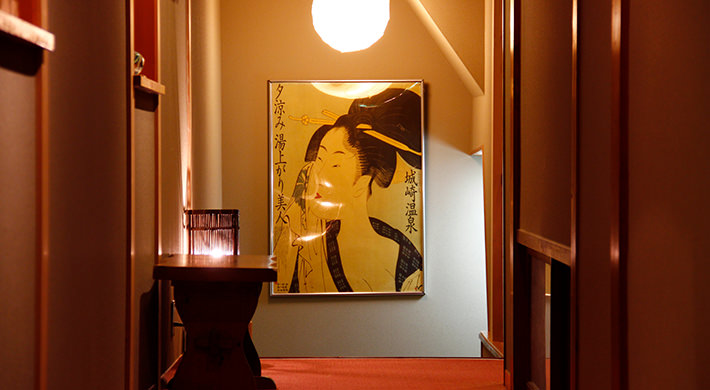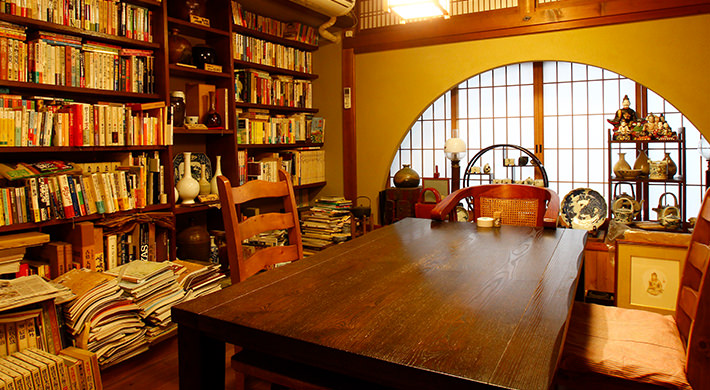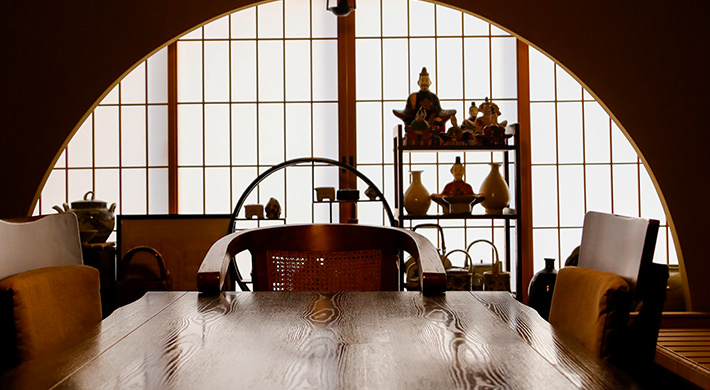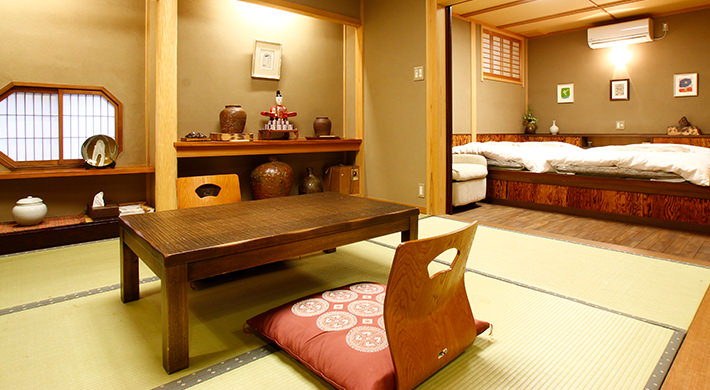 In order to produce a non- daily , the owner has created a space of attention. Hall , directing the space music of Mozart Baroque flow , soften the heart of the visited customers , we try a place of healing . Second floor of the salon , the owner of the hobby of this is there are a lot . You can enjoy a Japanese book . There is a Japanese pottery collection , you can see freely .
Information
Address
427 Yushima , Kinosaki-cho , Toyooka-city , Hyogo
Room types
Western style room(1)
Japanese style room(6)
Western/Japanese style room(1)
Total(8)
Room feautres
6 rooms with restroom. All rooms with wifi, AC unit, refrigerator and TV. Some rooms may not have all amenities availabl.
Meals served in guest room
Breakfast:Yes Dinner:Yes